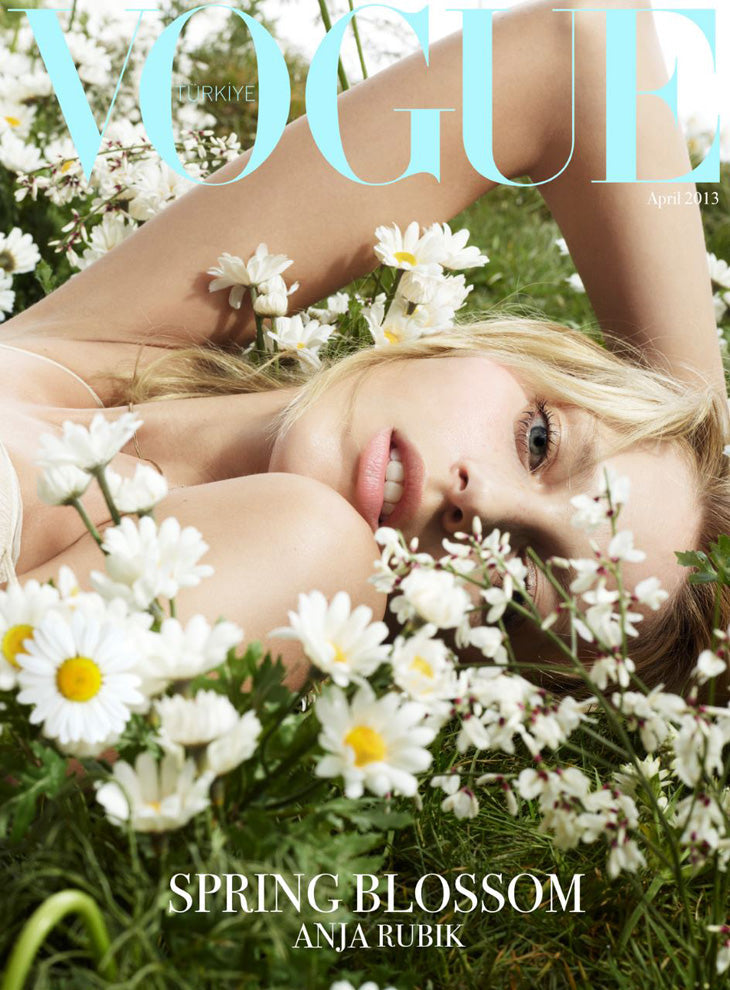 Gallery Update - 3 styles of 'natural'
I worked on these two quite different spreads and covers with supermodel Anja Rubik. The first cover features a very natural looking Anja in a field of daisies wearing a super, pared down mid 90's grunge style make-up, the second has a much stronger feel with a contoured 'heavy natural' make-up (remincent of the early 90's... think Tyen).
For the fashion story (see above), the make-up was a modern, natural look with simple liner, clean contouring and dewy skin. 
Although all three of the looks could be considered 'natural' ....its amazing how many styles of natural make-up there are and how different the effect is each time. What your favourite style of 'natural'? X
I also tried out a really bright pink lip on Anja which you can only see in behind the scenes footage here.
All images are from the current issue of Vogue Turkey.
Photographer - Cuneyt Akeroglu
Stylist - Semra Russell
Hair - Angelo Seminara

Nails - Shreen Gayle