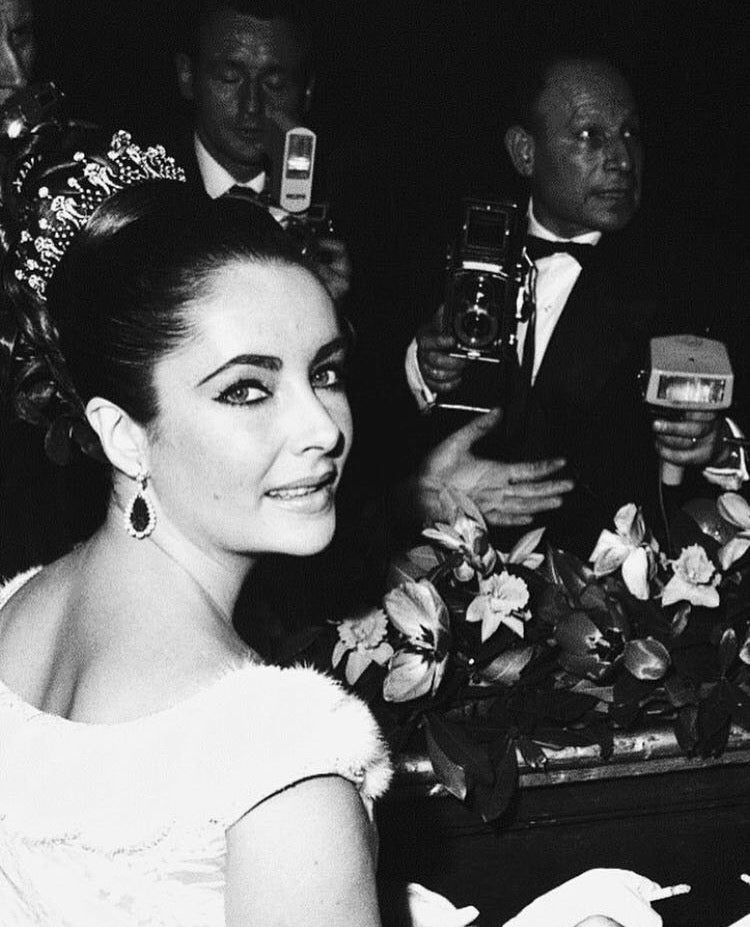 Foundations for Weddings - and All Your Other 'Red Carpet' Moments
I'm always asked about the best foundations for weddings - the ones that last, even out tone, smooth imperfections and don't have any flashback (the ghostly-faced look you can get in photographs). If you already use an incredible foundation then go ahead and stick to what you know (as long as it ticks the boxes above). If you want to try something new, take a look at a few of my favourite long-wearing, beautifying foundations for different skin types and situations below - they're equally great if you're a wedding guest or have a party or special event to attend where you're going to be photographed. They've all been seriously tried and tested (in some cases over years of use) to make sure they reach the Eldridge standard!
MAC Pro Longwear Foundation
This foundation makes skin look super-flawless and 'air-brushed'. It's a good, medium coverage that can be built up to full, but there's a lovely sheen to the finish so it's not mask-like (I like to apply it with a brush, something like Sigma's Kabuki brush, to really buff and blend it out). It's also extremely long-lasting and sweat- and heat-proof - you can almost feel it 'set' as you apply. The American version is SPF-free but there's an SPF10 in the European formula - however I've found that this doesn't flash back in photographs (just make sure you choose the right shade that matches all exposed skin). Available here in all the usual MAC shades.
Revlon Colorstay Foundation
This comes in two formulations, one for normal/dry skin and one for oily/combination, with a low SPF6 that's perfect for photographs. The coverage is buildable (medium-to-full) and sets, so I suggest adding a little bit at a time, blending well, as once it sets it does not budge! It's a good one if you have problem skin that needs extra coverage. When I used this in one of my #foundationcourse films I said that the only thing I didn't like about it was the packaging as it didn't have a pump - but it's since been updated to include one. When it comes to removing this foundation (as with all long-wearing foundations), wipes and cleansing waters wont cut it I'm afraid. You need to do a good double cleanse with an oil or balm type cleanser to really get it out of your pores. Available here in 20 shades (fantastic for a drugstore brand).
Make Up For Ever Ultra HD Foundation
This is one of my red carpet favourites as it looks fantastic on camera. Because it was devised for HD television it contains micro-pigments which look very natural, but can be built up to a good medium coverage. There's no SPF and the lightweight formula feels nourishing - whenever I use this on oily skins I add powder on top. There's also an incredible range of shades so fantastic for lots of different skintones. Available here in 40 shades.
Lancôme Miracle Cushion
If you like a light, glowy, fresh-skinned finish then this is a great foundation choice - it's perfecting but looks like real skin, and particularly nice for normal to dry skin types because of the dewy finish. The light liquid formula can be touched up throughout the day without fear of it caking and the no-mess packaging can easily fit into your maid of honour's bag. The American version has no SPF, so guaranteed to have no flashback, whereas the European and Far East versions have SPF23, so good for day weddings. Available here in around 8 - 11 shades (depending on where you are in the world).
Armani Luminous Silk Foundation
I have this foundation in my kit as a lot of my A-list clients like it, and it's a joy to use - the texture is gorgeously smooth and blends beautifully. It's got medium coverage but you can sheer it out or build it up if you want to. It's also great for lots of different skin types as it's oil-free but hydrating and has quite a velvety finish. It also of course photographs beautifully - luminous and flawless. Available here in 21 shades.
Nars Sheer Glow
I know lots of wedding makeup artists who use this foundation - it's great for evening out skintones and has very good slip so its a dream to blend. Its long-wearing and again doesn't have any SPF. It's not super-hydrating but there is a little moisture in there so it can work on all skintones from dry through to normal and combination, Despite the name, the coverage is medium and the finish is closer to a velvety matte than dewy 'glow' If you are looking for more glow it looks great with liquid highlighter. The only problem is that (like the old Revlon packaging) there's no pump - although you can buy one separately. Available here in 20 shades.
MAC Face and Body
It's so crucial to match your face to the rest of your body - shoulders, arms, back, chest... wherever skin is exposed. This is my failsafe foundation for matching everything up - it's been in my kit for about 20 years and I go through mountains of it! It's also great on faces - if you're not normally a foundation person or don't like lots of coverage, this is the foundation for you. The shade offering is excellent, it's long-lasting, water-resistant (read tear proof!) and gives a flawlessly smooth finish with a bit of dewiness that looks super-natural (you can watch the films I use and mention it in here). Available here in 13 shades.
L'Oréal Paris Infallible 24H
If you watch my tutorials you might have seen me use this foundation before as it looks very natural on camera and in photographs. I like it because it perfects without masking and there's a radiance to the finish which is lovely especially on dull post winter skin. The formula is brilliantly long-lasting for a drugstore brand and is SPF-free. Available here in 7 shades - including some great paler shades for fair skintones.
The most important thing to remember, whether you're testing a new foundation or using an old favourite, is to take photographs with and without flash in natural and artificial light to make sure your skin looks great in all situations. And always apply in thin layers (which last much longer than thick layers), blending away all the edges.
Tell me about your holy grail special occasion foundations in the comments.
You can read more of my bridal makeup tips here, and watch my Jessica Biel Inspired Beautiful Wedding / Occasion Makeup and Pretty Glam Makeup Look (Great for Events, Weddings and Photography) tutorials below. X