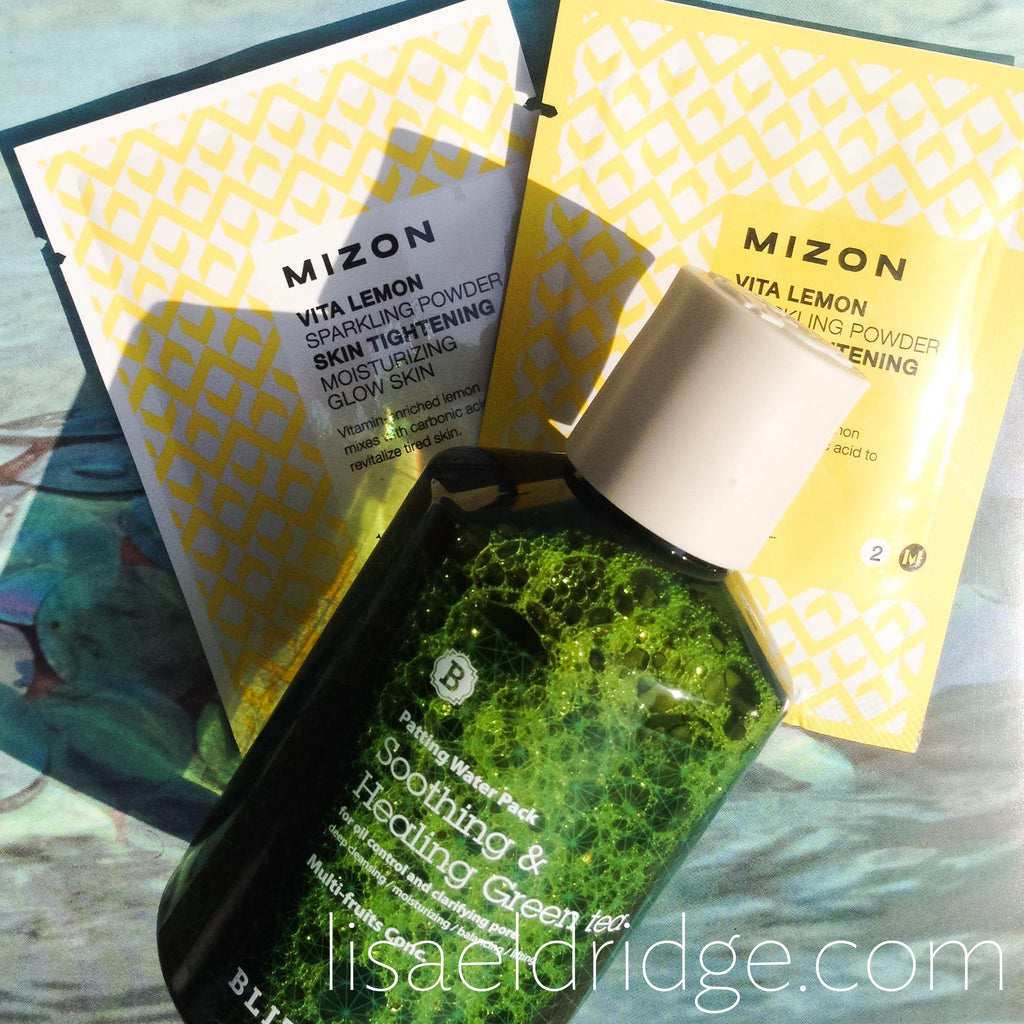 #FlawlessFriday 'No Mask' Masks
There's another Korean skincare trend that's working its way around the world: 'splash and go' liquid masks, which are being dubbed as an upgrade of a Korean tradition where women splash their faces with rice water (known for its moisturising, antioxidant and anti-inflammatory skin benefits) after cleansing. As the masks are formulated with a high level of active ingredients, you need to mix/dilute them with water before using, then apply by splashing onto and patting into skin for about 30 seconds (the same way you would an essence). Perfect for people who like to spend minimal time and minimal effort on their skin regime - and they're also apparently very popular amongst K-Pop stars.
The first one to catch my eye was Blithe Soothing & Healing Splash Mask (a South Korean brand, available here) as it contains a high concentration of lactic acid (my all-time favourite skincare ingredient), plus salicylic acid, tea tree, green tea and fruit extracts - so it's a kind of mask-come-liquid exfoliator and great for dull or blemish prone skin. You can use it in two ways - pour a capful into a bowl of water, mix and splash-and-pat onto skin. Or, in the shower, pat half a capful directly onto skin, then follow up by patting on some water from the shower - I used it this way and it seemed pretty straightforward. My felt my skin a little tingly but nothing major, and looked good afterwards. It was also the quickest mask I've ever used - and the only one I've been able to apply in the shower! Each bottle is approx. £43, and contains 30 - 60 uses depending on which application method you choose - meaning that each 'mask' is around £1.
Next is Mizon Vita Lemon Sparkling Powder Duo (another South Korean brand, available here). I havent acutally tried this one yet, but it's next on my list! It comes in two sachets which you add to water and mix together before applying. Again, there are two ways to use it - either the 'traditional' method of splashing and patting, or you can submerge your face in the water mix for a couple of minutes (if that doesn't feel too claustrophobic!). The formula contains vitamin C, glycolic acid, salicylic acid and lemon and raspberry extracts, so again to me it feels like quick-fix exfoliating treatment as opposed to a luxe, 'pampering' mask. It's also thought to give a tightening effect via the citrus acids, which are astringent. At £10 a pop, this one is more on the pricey side - but you have the added novelty factor of fizziness (a reaction of the sodium bicarbonate and citrus acids as you combine the sachets), and being your own mixologist at home, if you're into that kind of thing!
Genius timesaving skin treats or a bit of a fad? Let me know what you think of these 'no mask masks' - and if you're already hooked, tell me why you like them so much. X