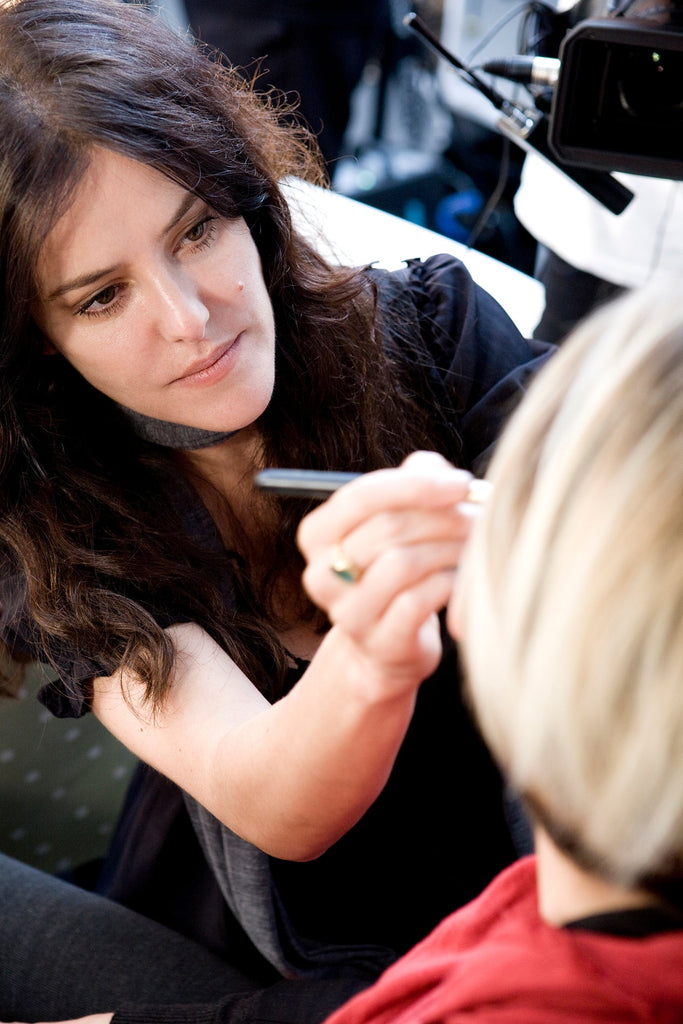 Fancy coming backstage at Fashion Week with me?
Ever wanted to know what it's like backstage before a big fashion show? Now is your chance to find out! I'm thrilled to be doing the make-up for the Matthew Williamson show at London Fashion Week this Sunday, 18th September. My favourite Japanese make-up brand Suqqu is sponsoring the make-up and have been kind enough to offer me an invitation to the show and backstage pass for one of the followers of my blog. The winner will be announced and notified by email at 6pm on Friday 16th September.
The Prize...
To come backstage one hour before the show begins to meet me, my team and the Suqqu team, watch the make-up come together and soak up the atmosphere.  Then, you'll get a seat front of house to watch the show and a goodie bag of the Suqqu make-up you need to 'Get the Look'.
What do you have to do to enter?
This prize draw is open to all subscribers of my website mailing list who are already in London, or who are able to get to the Tate Modern in London on the date of the show - Sunday 18th September. To be entered, please leave a comment under this post letting me know that a) you would really like to come, b) you are able to get to and from the show under your own steam and c) you are over 16. Please leave your email when you submit your comment (they are not visible to anyone) and then, if you are the chosen winner your email will be checked against the mailing list.... if it's there I will email you at 6pm on the 16th to let you know you have won!
WARNING - The winner must be over 16 and will need to respond within one hour of being notified otherwise the prize will be passed on to the next person. Follow the countdown on my Facebook and Twitter pages to be reminded to check your emails between 6-7pm.
For those of you not in London this Sunday?
I'm also running a simultaneous giveaway on YouTube to win an online consultation with me and personalized Suqqu goodie bag (containing make-up AND their famous brushes). This competition is global and all you have to do is be subscribed to my YouTube channel. A winner will be chosen at random on the 21st September and will be notified by YouTube message. To watch the full giveaway video click here.

Good Luck Everyone!!!!
Visit Matthew Williamson's Facebook page