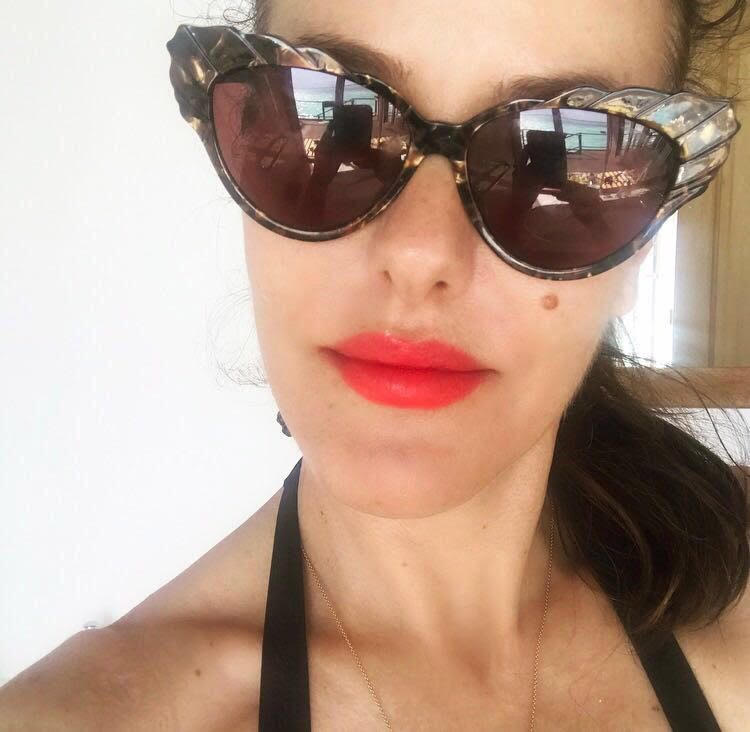 Easy Holiday Lips - Neons and Naturals
If you follow me on instagram, you might have noticed that I'm on holiday in the Maldives, click here to see my new BFF ;-). It's not really a makeup wearing type of holiday (snorkelling and diving by day and very low key by night) However, I do like to makeup my lips for fun.
Here are a few lip products I packed for the trip…
Firstly - I'm loving all of these highly pigmented, long lasting brights, perfect for a quick slick of neon. All of these liquid lipsticks (above) can be applied as a light layer for a stain (blot to make it more wearable) or built up for an intensely POW effect!
1. Lancome's new Matte Shaker in Yummy Pink (379) (avaliable here) is an impossibly bright blue/pink. I personally designed all the shades and this one really is a 'power' pink that looks great on all skin tones. The product itself is very easy to apply and feels extremely lightweight. It goes on shiny and dries to a matte finish and stays put. You can also see the effect on model Taylor Hill here. 
2. Bourjois's Rouge Laque in 04 is a vibrant brick red/orange shade. It's an unusual shade which has a 1940's glamour vibe to it - although it looks completely modern when paired with a natural face. Also easy to apply, the finish has a slight sheen.  (avaliable here)
3. Make Up For Ever's Artist Acrylip (avaliable here) is another superbly pigmented product. I'm obsessed with the shade 202, a confidently modern neon pink/coral/red. This one has a slanted sponge applicator which is nice and goes on really creamy. It dries with a satin finish. This is the colour I'm wearing in the photo above although it was hard to capture the exact colour as it's quite unusual, to the eye it looks a little more pink. I've also paired it with Shisedo's Sports BB Broad Spectrum SPF 50 (avaliable here and in the UK from the 27th April)
In contrast, I've also brought a few great and easy going, pretty natural shades. These ones all have nice nourishing, treatment type ingredients.
4. Eve Lom's new coloured Kiss Mix Tint is a tinted version of their classic lip balm. The shade I've brought is 'Lippy', a sheer tawny caramel that would suit everyone.  (Launching in May)
5. Jurlique's HydraGloss in 'I'm blushing' is a really pretty, pastel pinky peach shade. It's rich in vitamin E so great for softening and smoothing my lips after a day in the sun and has a refreshing spearmint scent. (avaliable here)
6. Weleda's Tinted Lip Balm in 'Berry Red', is packed with great organic ingredients such as castor, olive and jojoba seed oil. Despite the shade name, it's actually a very subtle sheer, just kissed berry blush shade which would suit all skin tones. (avaliable here)
What are your favourite summer lip products ?