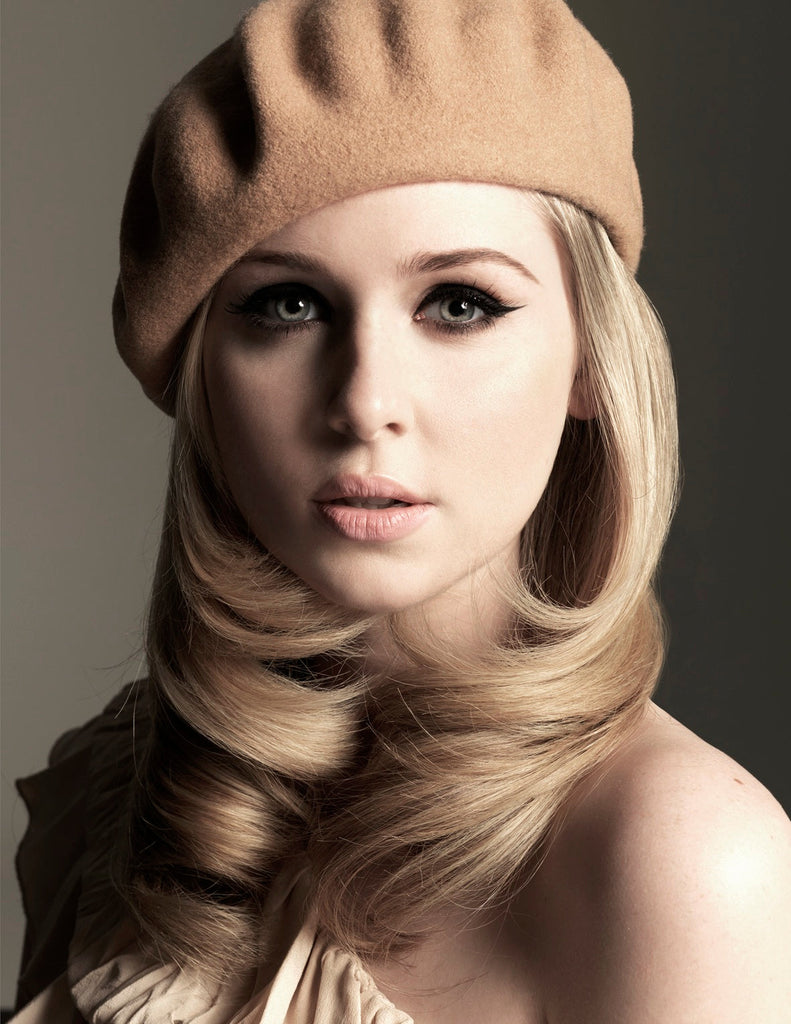 Done and Undone Make-up (Lisa Eldridge Style!)
I recently worked on his shoot for the the current issue of Glamour shot by Photographer Alan Gelati and edited by their fab beauty director and 'skinny chick' Alessandra Steinherr. The model was non other than barefoot singing starlet Diana Vickers who is currently riding high in the charts with her debut single.
I loved the idea of Done and Undone looks and Alessandra and I quickly came up with the codename 'Glastonbury Versus Boulevard St Germain' in the lead up to the shoot. Its only when you see different looks on one person along side each other like this that you realise how truly transforming make-up can be!
These are my 2 favourite looks from the story - Faye Dunaway inspired kitten flick liner and pale sexy mouth and the warm, glowy natural look. For the 'Done' look I tried out Mac's penultimate liner in Black with lashings of Giorgio Armani Eyes to Kill mascara in Black. The lips were pale and interesting in Lord and Berrys Glazed Pink. For the 'Undone' look I used The Bobbi Brown shimmerbrick in Pink Quartz, buffing the deeper brown shade into the socket line and along the lower lashes to define and a wash of all the shades over lid, brow bone and cheekbones to highlight.
How are you wearing your make-up today....are you 'Done' or 'Undone'?