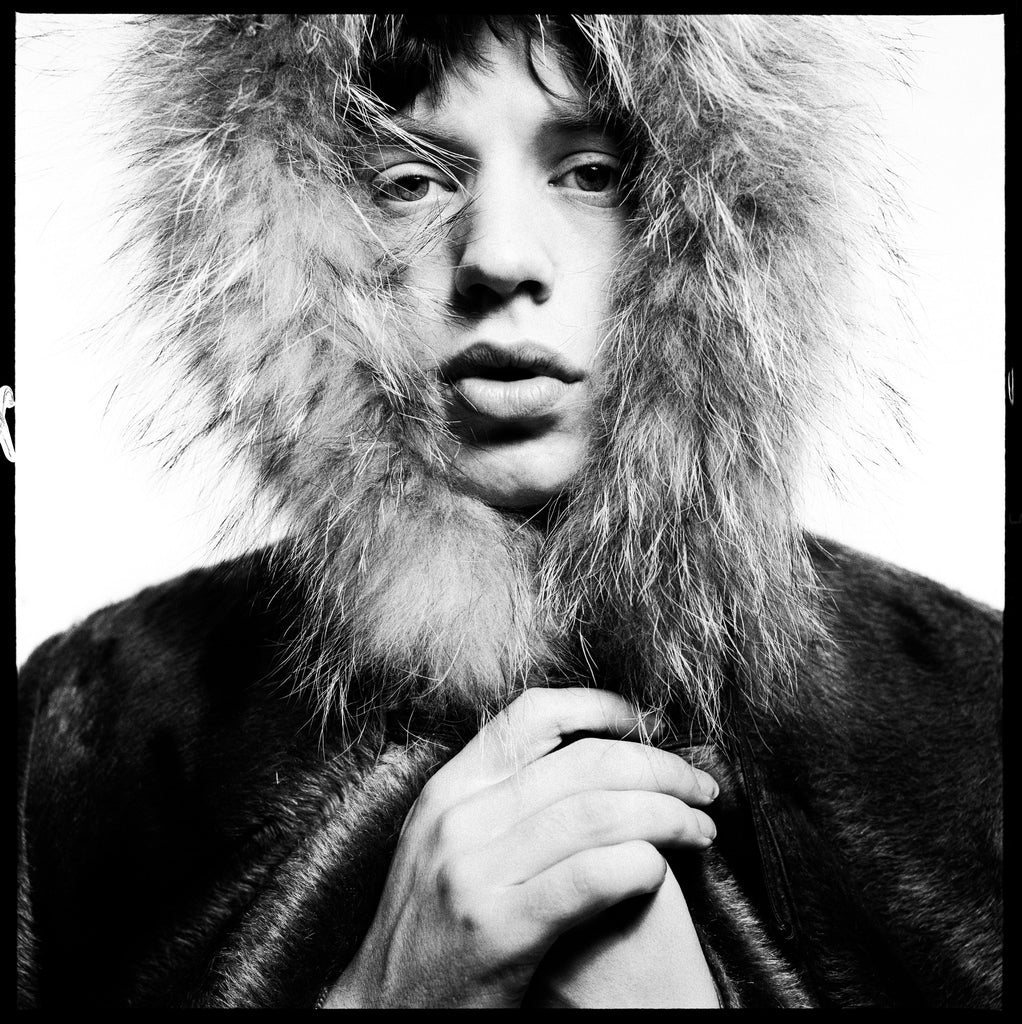 David Bailey's Stardust
I first met Bailey in a professional capacity when I did make-up on a couple of his shoots many years ago. I got to know him better socially after I met my husband with whom he shares a long history and friendship. Every time I see him he has me in stitches with his subversive sense of humour and dark wit, he's as sharp as a tack with a tongue to match. I sat next to him at a dinner last week and in between telling me about his new exhibition he made hilariously inappropriate comments about the other guests. I laughed so hard I cried all my make-up off!
One of the most iconic, 'take me as I am', cheeky East End photographers, he captured the Swinging Sixties like no other, taking unforgettable images for the worlds of Fashion, Rock 'n Roll, Entertainment and East End Gangsters. From The Beatles, Mick Jagger, Andy Warhol, Jean Shrimpton and Twiggy to Micheal Caine, The Kray Twins, Kate Moss and Jude Law...his gallery of famous faces, both beautiful and brutal, is limitless.

He began his career in 1959 as an assistant to pioneering fashion photographer, John French. By the age of 22, in 1960, Bailey was already shooting for British Vogue himself, with a reputation of being a bit of lad. Devilishly handsome and with boundless energy, every model wanted a piece of him! Bailey's enigmatic character was film director, Antonioni's inspiration for the fashion photographer, played by David Hemmings, in his classic 1966 film, Blow-Up. In one year, he shot over 800 pages for Vogue, taking inspiration from Picasso with his rule being that there are no rules!

His exhibition fills the ground floor of the National Portrait Gallery (making it the largest photography show the gallery has ever done), with nineteen different sections including portraits devoted to fashion, entertainment, his travels and his wife, the astonishingly beautiful Catherine Bailey. Devout fans and connoisseurs will be over-the-moon at the inclusion of previously unseen images too. The exhibition has been structured thematically, with iconic images hung next to lesser-known portraits, representing the idea that we are all made from, and return to, 'stardust'.

I was invited to the private view a couple of nights ago and for me the most interesting image is the Self Portriat of Bailey lying on his army bed during his national service in Singapore (above). Taken three years before he became a famous photographer. Note the Picasso above his bed - if you think about this in the context of that time (1957) soilders usually had pin-ups over their beds so this was such a cool and edgy thing to do. Marking himself out as a man of great taste (he was married to Catherine Deneuve for chrissakes!), an aesthete with a starry future ahead of him.
BAILEY'S STARDUST, sponsored by HUGO BOSS at the National Portrait Gallery, London. 
The exhibition starts on the 6th February and is on until the 1st June. However, if you can't make it the book 'Bailey's Stardust' is available to pre order from amazon here. 
What is your favourite Bailey image?
I have to say mine is the one he took of my husband and I walking back down the isle after our marriage. I know, I know, I am ridiculously lucky, not many can claim THE David Bailey photographed their wedding!
Mick Jagger by David Bailey, 1964 © David Bailey
Self-portrait during National Service by David Bailey, 1957 © David
BaileyKate Moss by David Bailey, 2013 © David Bailey