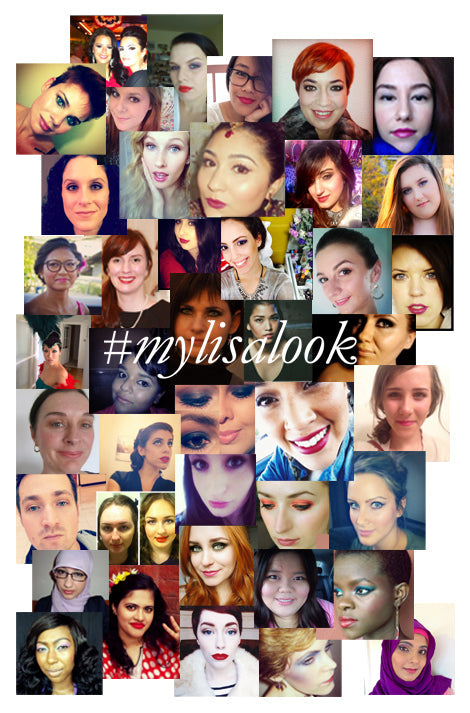 Brushes at the ready... it's time for a #MyLisaLook competition!
When I announced the first #MyLisaLook competition back in October I was bowled over by how many looks I received...not to mention the quality of the makeup. It's been fun to see how you've adapted my looks to suit every occasion and different personal styles. Since it launched, I've received over 1,300!
For those who are new to #MyLisaLook it's one of my Pinterest boards which features all of your fabulous recreations. To add your photos just Tweet, or Instagram your look with the hashtag #MyLisaLook, or add it to my Facebook page and mention the name of the video (or image from my Gallery) you were inspired by.
For the latest #MyLisaLook competition, I'd love you to share your getting-ready-to-go out party looks for the holiday and New Year season.

As you'll remember, the first winner scooped all the makeup from my Cara Delevingne Makeup Look video but this time it's a Limied Edition Alexa for Eyeko Set, Benefit Whole Lotta Lovin' Set, Nails Inc Nail Polish Diary,  Lancome In Love Christmas Cubes and a Topshop Lip and Cheek set, which you will receive in the New Year… think of it as an extra holiday gift ; )

I'd love you to recreate or adapt a look from any of my videos OR the Gallery section of my website.  I'll announce the winner on the 22nd December. It's a global competition, you can live absolutely anywhere in the world! So get to work with those liners, lipsticks and lashes, and send in your #MyLisaLook via Instagram, Twitter or Facebook. I can't wait to see what you come up with this time. Good luck!