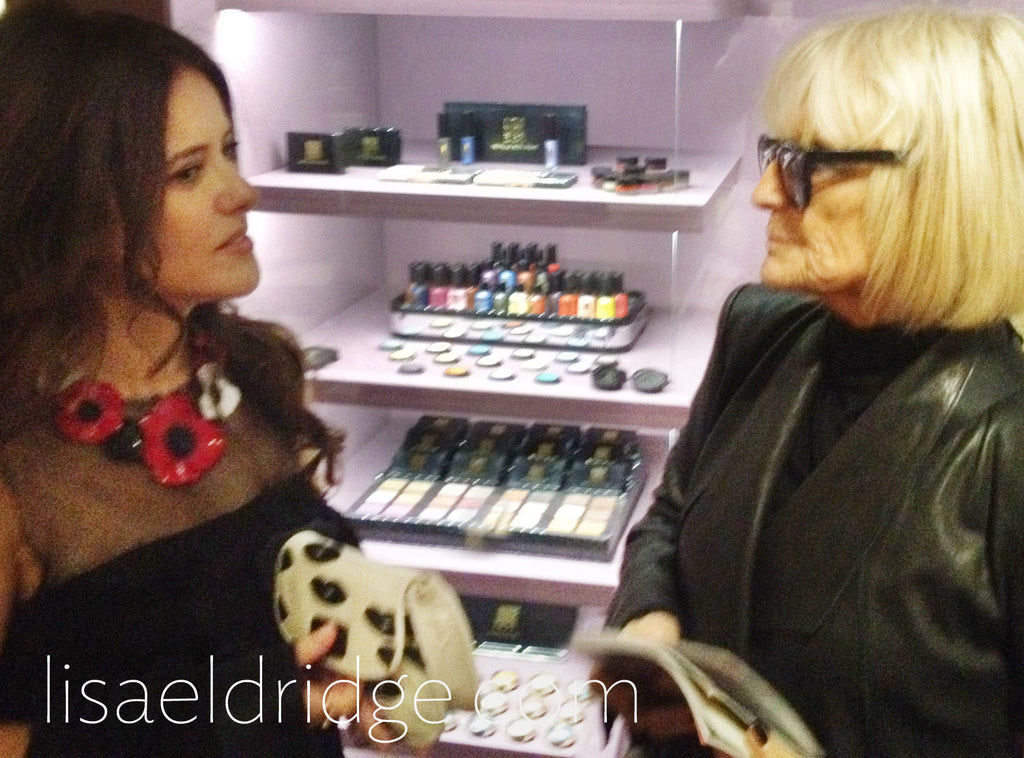 Biba and Beyond
I was thrilled when Martin Pel, the fashion and textiles curator of the Brighton Museum and Art Gallery, contacted me earlier this year to ask if I would consider lending some of my Vintage Biba Make-up Collection for a Barbara Hulanicki exhibition. Anyone who knows me knows I'm an obsessive collector of vintage make-up and particularly original Biba - I even have the shop fittings! Martin had seen the videos I created using my collection on this site and shared them with Barbara, who thought they were great. They also suggested I made a special make-up video for the show. Barbara asked me to re-create the look all the girls in the Biba shop used to wear in the mid 1960s.
Attending the private view, walking around the exhibition for the first time (proud to see some my make-up collection on display!) and chatting to Barbara ...was absolutely incredible! This is a landmark exhibition that brings together an amazing collection of Barbara's illustrations, fashion designs, ideas, quotes, press cuttings, interiors. and architecture. The exhibition features so many great personal stories and fantastic anecdotes from the people to whom Biba meant so much - they had worn the clothes and worked in the shops, I, of course, particularly enjoyed chatting to the ladies who had worked on the cosmetic counters. One such lady told me a fantastic story of being sent to Paris by Barbara in the 1970's to open the first Biba make-up counter in France, at Parisian department store Printemps. At the time, Biba make-up was all about blue lips and metallic body paint and that combined with her blue hair ...well, you can imagine!! Pat said most people thought she had landed from out of space.
If you are anywhere near Brighton and feel like having a real fashion moment then head straight to the museum (the show runs until April '13). Congratulations to curator Martin for doing a marvellous job and to Barbara for being such a prolific and stylish creative mind who has inspired me (and millions of others) for so many years!
Follow my Biba Pinterest Board.
See the two videos I created using my orignal Biba make-up -  30s/70s look and Contemporary.
For more information about Barbara visit her website.
If you want to learn more about the history of makeup, have a look at my FacePaint page here X
Products I have used in this video:
Click below for more info and buying options on the products I have used in this film. Some of the links provided are affiliate links for which I will receive a small percentage payment for any purchases made.
Lisa Eldridge - Face Paint - The Story of Makeup (Amazon)