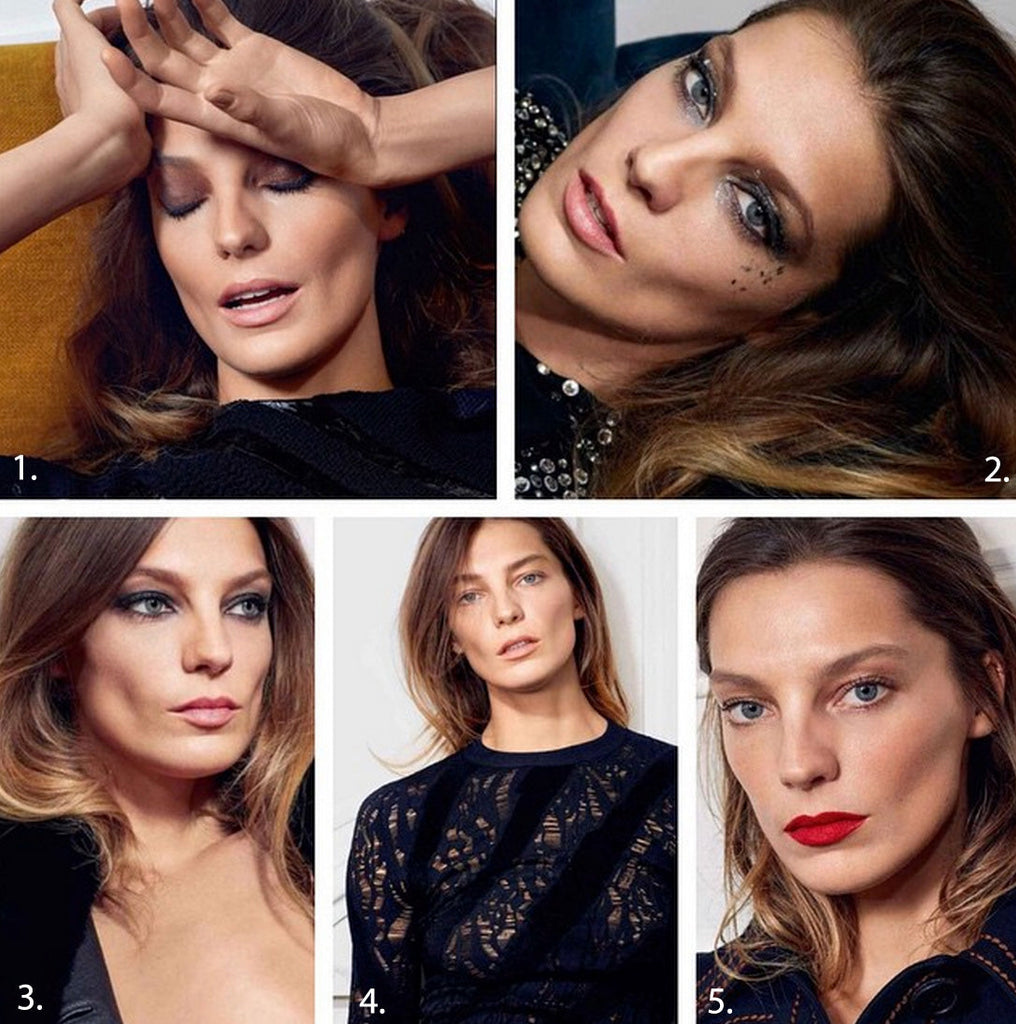 Behind the Scenes with Vogue Paris
I recently posted my latest makeup story for Vogue Paris with the gorgeous Daria Werbowy on Instagram. I went for an effortlessly cool makeup vibe with five different looks.
Daria is such a beauty (the kind of girl you can barely keep your eyes off!) and such good fun too, so it was a really great shoot. The team from Vogue Paris also filmed these behind-the-scenes videos and interviewed me about my role as Lancôme's Global Creative Director. You can read the full interview here and watch the films below.
I hope you love the makeup as much as I do. I've created two of the looks thanks to your votes on my Facebook and Instagram. Click here to watch my 'Quick Modern Glam' and here to watch my 'Smoky Eye with Sparkles Using Highstreet/ Drugstore Makeup' X  
Focus on the Eyes This was one of my favourite looks from the shoot - a classic smoky eye layered haphazardly with lots of the cool, crazy glitter I picked up when I was in Asia. I love how it sparkles and catches the light. Click here to see my recreation of the look. 

Focus on the eyes with Lisa Eldridge by VOGUEPARIS
Focus on the Mouth To make this red lip modern, I kept Daria's skin and eyes pared back - a subtle pop of blush, slick of mascara and touch of bronze shadow was all that was needed to make sure the lips stayed as the focus. Click here to see my interpretation of the look. X 

Focus on the mouth with Lisa Eldridge by VOGUEPARIS
Focus on Skin This look is all about great, flawless skin - quite raw, very natural and effortlessly beautiful. Team with natural lips and a strong brow and you're ready to go.

Focus on Skin with Lisa Eldridge by VOGUEPARIS
Photographer - Collier Schorr
Hair - Damien Boissinot
Stylist - Suzanne Koller
Videos - Chris Roman
Beauty Editor - Frederique Verley