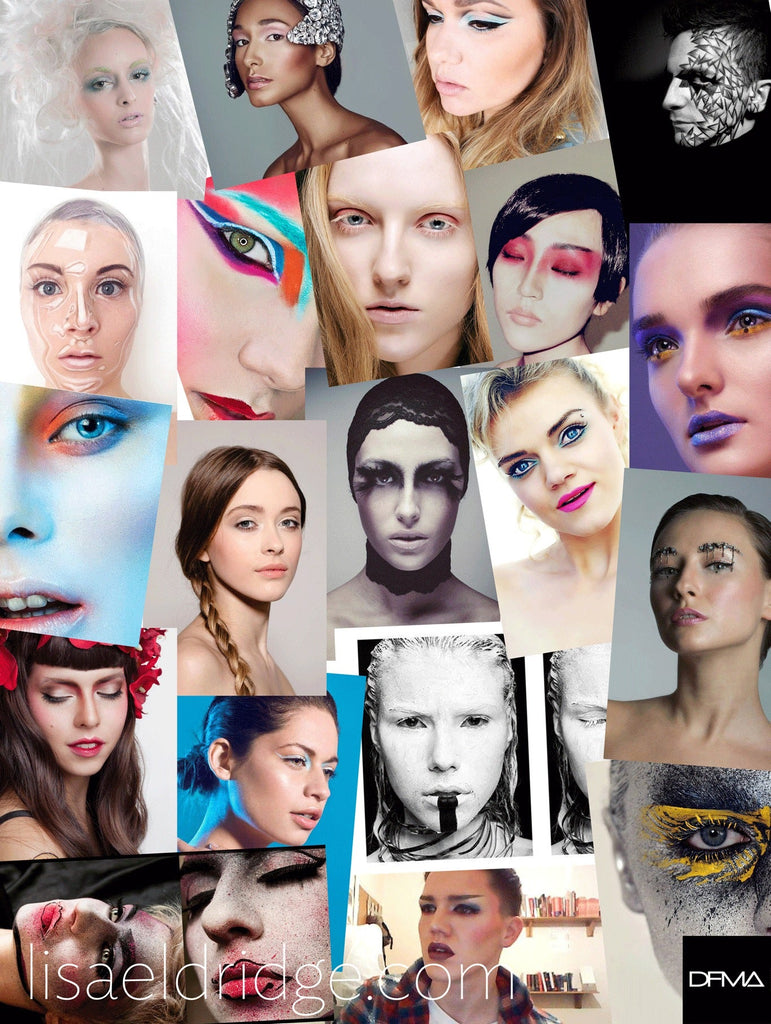 And The Winner of The DFMA Makeup Artist Course Is...
When I launched this competition, little did I know it would get such a huge response - I've been overwhelmed! In such a short space of time, I've received over 1,500 amazing entries.
The incredibly high standard of the work has been so impressive. So many inspiring ideas and techniques ... not to mention some really great photography, hair, nails and styling in some cases too. 
So much so, it's been almost impossible for Davinia and I to choose just one winner. I've been showing the entries to clients, photographers, hairdressers and manicurists on shoots I've done over the past few days, to get their reactions, and all have been blown away by the quality.
Eventually both Davinia and I chose around 30 entries each separately and then narrowed it down to the choices that overlapped.
Whilst scrolling through the entries on my own and with colleagues on shoots, this particular image kept attracting everyone's eye, time and time again, as it was something quite unique, brave, simple yet complex and conceptual. When I first saw this entry it reminded me of the Irving Penn picture below where the make-up artist had used a perspex mask on top of the makeup. I initially thought that it was the same but on closer inspection I saw it was just make-up (with no retouching, special camera or effects). On reading that Michaela had set out to create the effect of plastic over the face, works in a bakery, has a passion for make-up and that she used only two pencils, we all felt she had such a natural talent for light, shade and shape that was waaaay beyond the usual contour and highlighting. A natural, innate talent for this is what the best artists have whether they are sculptors, painters or life drawers. I personally feel that this way of really seeing light and shadow can't be taught... it can be improved upon of course but when it's there naturally without any training, you are halfway there.
So, congratulations Michaela Sullivan Bosch, you have officially won the Make-up Artist Training course  which will cover 'Fashion, Media and TV Makeup and Hair' at the fantastic DFMA Makeup Academy. Michaela, I think of you as a diamond in the rough with a natural talent and ability to 'see' that will really make you shine!
Due to the fact that the standard has been so ridiculously high and that choosing a winner was so difficult, Davinia has said that she would like to extend an offer of a place on a course at a reduced rate to everyone else who entered and are interested as a massive thank you for all your hard work and dedication, please email admissions@makeupacademy.co.uk with your picture attached, the course and location and date you would like to enquire about. 
Also a serious and humble congratulations to everyone that entered, I can see that there are a lot incredible makeup artists coming through. I take my hat off to you all X