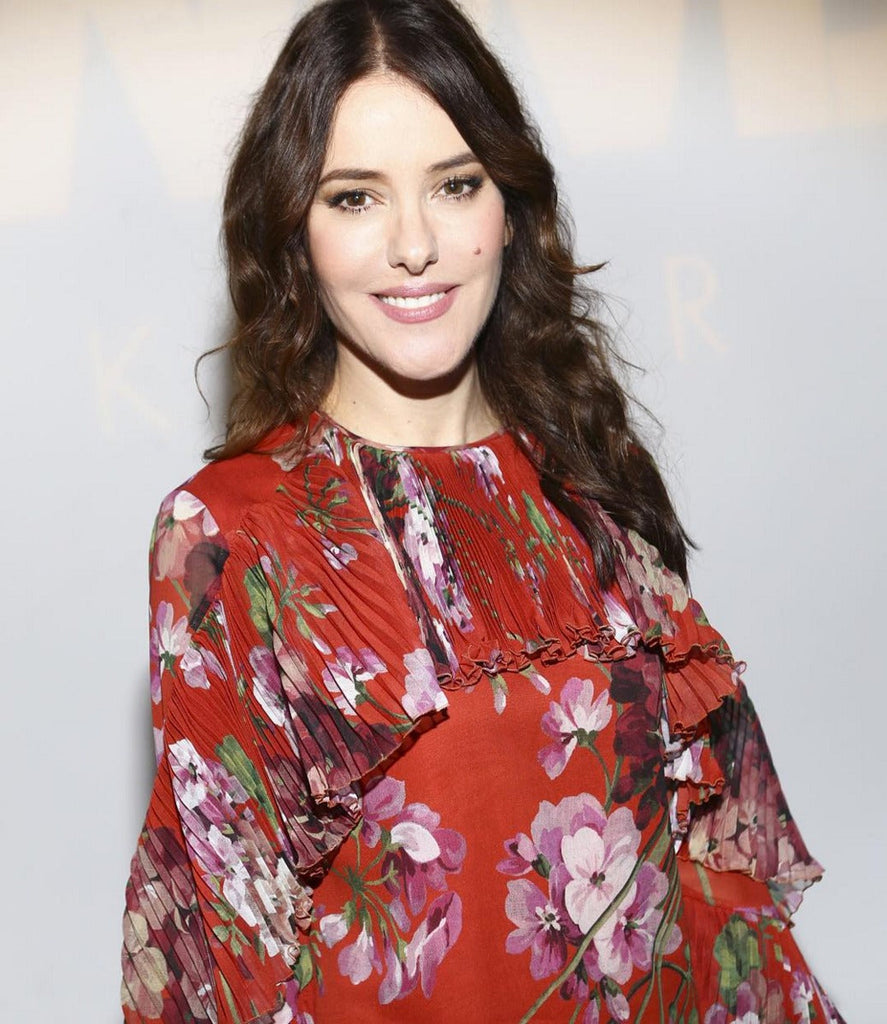 About last week...
If you follow me on Instagram you'll know that I'm just back from a sunny week in LA, where I had lots of exciting meetings (watch this space...) and events. I was also thrilled to be named Best Makeup Artist at the WWD and Variety magazine StyleMaker Awards, which celebrate talent working in the fashion, beauty and style industries (you can read the accompanying feature on WWD's website here). I was delighted to be able to attend the ceremony in West Hollywood and the beautiful, star-studded affair didn't disappoint. There were so many fabulous women like Kerry Washington, Katie Holmes and Viola Davis there, who brought a great energy to the room. I was seated next to the fantastic Freida Pinto and we chatted a lot during lunch, what a gorgeous creature she is!
My award was presented to me by television legend Kelsey Grammer (aka Frasier), who was happy to out himself as my No1 fan - having been made to watch my tutorials via his fabulous wife Kayte. As well as being an incredible actor, Kelsey is also a very witty, smart and charming man. I was honoured that he'd written such a lovely speech for me, and was especially moved when he said that, 'Lisa is a true women's woman who, as well as making up A List actresses, princesses and supermodels, empowers and gives confidence to women of all ages, class and race all over the world every day.' Wow! That meant a lot, luckily Jessie filmed everything so that I could watch and listen back afterwards!
I planned my outfit in advance to avoid any last minute panic ; ) I decided to wear a red Gucci shift dress with pleats and a bold floral print, so wanted to keep my makeup fairly simple. I started with some serious skin prep. Whenever I travel, one of the first things I do when I get to my hotel is replace some of  the drinks in the mini bar with lotions and potions - a cold product on the face is my top tip for beating tired, puffy, jet lag face. I started with a reviving body wash to wake myself up and get my blood pumping - Aromatherapy Associates' Bath and Shower Oils are some of my favourites and the minis are brilliant for travelling.
I also love using skin lifting sheet masks and gel eye patches - again, the individual sachets make them perfect to pack. Sarah Chapman 3D Moisture Infusion Mask (my 'instant facelift' mask - it hydrates and plumps everything up in 10 minutes) and Elemis Pro-Collagen Hydra-Gel Eye Masks (fantastic for waking up tired, puffy eyes) were in my LA wash bag. I followed up with a lightweight serum (Lancôme Ultimate Essence - Asia only), all straight out of the fridge for instant depuffing and glow-boosting.
For makeup, I started by applying a thin layer of Make Up For Ever Ultra HD Foundation - a great base for parties and events as it's lightweight but long-lasting and there's no SPF. Then I did some pinpoint concealing with Laura Mercier Secret Camouflage, following my 'Naturally Flawless' tutorial, of course. Next I used Cargo Water Resistant Blush in Bali, a pretty pink shade that gives cheeks a flattering natural flush.
On my eyes I used a mix of the taupe and brown shades from Smashbox's Full Exposure Palette, Stila Kajal Eyeliner in Onyx (buffed in really close to the lashline and thickened up towards the outer edge into a wing shape) and a couple of layers of Lancôme Hypnôse Drama Waterproof Mascara. I finished with a set of corner '1/2 strip' lashes I picked up in Japan. I wanted my brows to look polished and defined, so used my trusty Suqqu Eyebrow Pen in Brown and Balancing Eyebrow Powder in 02. On my lips was my current go-to lipstick, Lancôme Shine Lover in 354 - a gorgeous nude with a moisturising formula that feels really comfortable (and is easy to touch up without a mirror). I use this shade all the time on my red carpet clients.
As the dress I was wearing was short and I was teaming it with my favourite high Saint Laurent sandals, I had to give my pasty legs a bit of help! I used This Works Perfect Legs Skin Miracle - it gives a hint of colour, hides imperfections and adds a lovely sheen that generally makes legs look good.
Hair-wise, I started by washing with Pureology Strength Cure Shampoo then applied Strength Cure Mask and left it on for around 15 minutes. It's full of moisture-boosting oils like coconut, flaxseed and olive and always leaves my hair looking shiny. After I rinsed that off I towel-dried and spritzed Pureology Colour Fanatic Treatment Spray - a bit like a detangler and leave-in conditioner in one (all of these products were recommended to me by my hairdresser and they work really well for me). Finally after blow-drying, Jessie - who's a whizz with tongs - helped me to loosely curl my hair with ghd Curve Classic Curl Tong.
It was such a fun and inspiring event, with so many worthy winners from the creative industries ranging from costume and fashion designers to hairdressers and stylists. I was also happy to escape the grey London weather for some Californian sunshine and hiking! I'm planning to go back to LA in the new year for a FacePaint book signing -  once the details are finalised you'll be the first to know.
For a similar look to the makeup I'm wearing here, watch my Ultimate All Occasion Beautifying Makeup tutorial below.