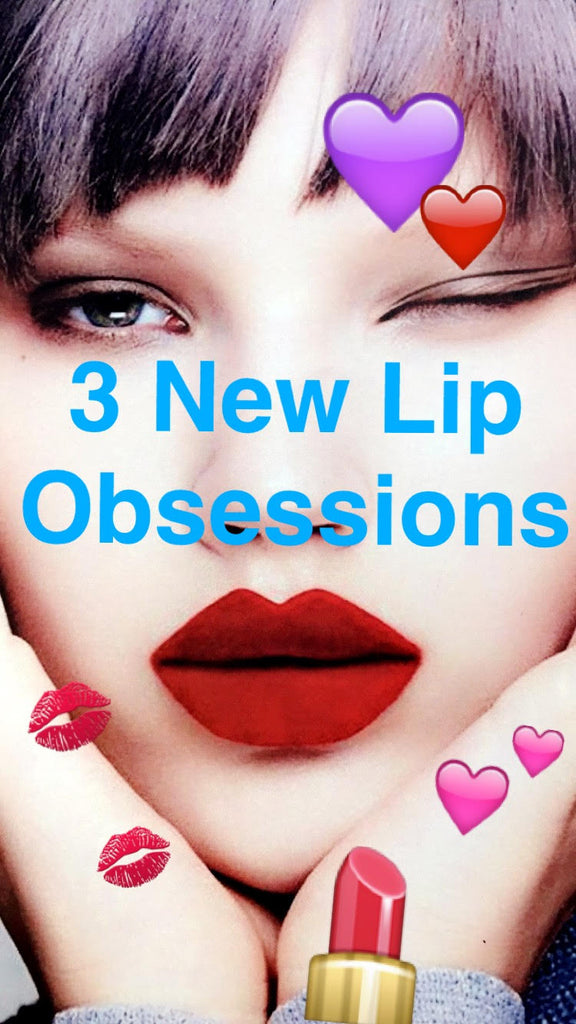 3 New Lip Obsessions
If you follow me on Snapchat (THELISAELDRIDGE) you might have seen my 'New Lip Obsessions' story yesterday. Incase you missed it, here are the three lip products I've been been loving recently...
Maybelline Vivid Matte Liquid in Coral Courage
I'm completely in love with this colour! A beautiful, intense coral/pink (almost neon) that would pop against lots of different skintones. Although the packaging says that the finish is matte, I find it's more semi-matte and leaves a very subtle sheen. The creamy, liquid formula also feels lovely, almost cushiony on lips. Available here.
Sonia Kashuk Knockout Liquid Lip in Featherweight
A beautiful nude-pink that's fairly sheer, so would suit lots of different skintones, with a chic, sheeny finish (minus any horrible stickiness). The perfect everyday lip when you want your makeup to look low-key but polished. Available here.
Kiko Heatwave Lip Oil in Vanilla
Continuing with the lip oil trend, this one has a gorgeously nourishing formula of jojoba oil, shea butter, mango butter and vitamin E. Although the colour appears pink in the packaging, it goes on transparent (so you can whack it on without a mirror!) and the uber-glossy finish looks luscious and modern. Available here.
Follow me on Snapchat THELISAELDRIDGE for makeup stories, spontaneous videos and live tutorials.