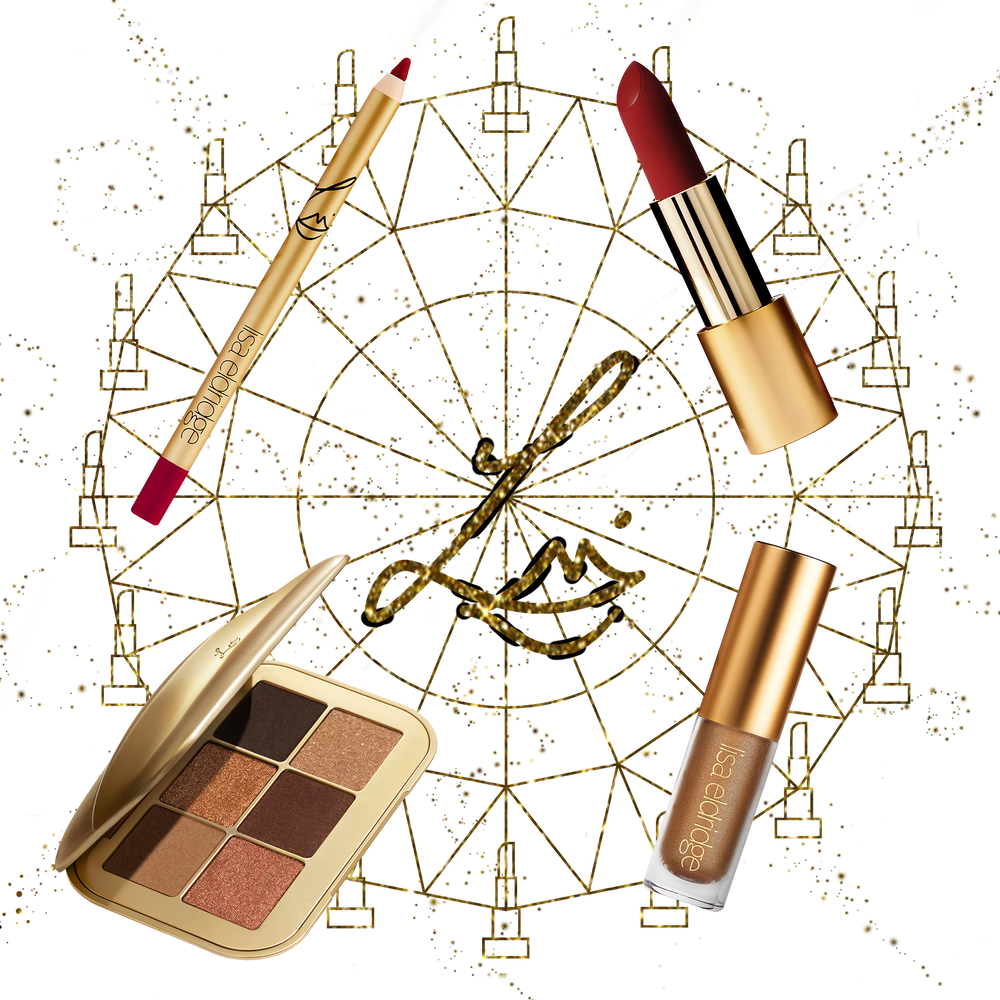 Lisa's Gift List
Under the twinkling lights of Lisa's Wonder Wheel, be inspired by Lisa's fantasy world of colour and texture.
Pick-and-mix a gift selection of every beauty lover's dreams - Lucent Lip Colours to alight lips, glittering new Liquid Lurex to put stars in their eyes and Eyeshadow Palettes poised for party season.
This holiday season, find the perfect gift from Lisa's edit of the products most loved by you.
Get your free Velvet Makeup Bag, when you buy three or more products.
The Lisa Eldridge
Pop Up Store
Unit 10, Market Buildings
Covent Garden
London WC2E 8RB
Let us do the heavy
gifting for you!
Visit us in the bustling and beautifully festive Covent Garden, at The Lisa Eldridge Pop-Up Store. Lisa's handpicked team of beauty experts will help you discover the collection of award-winning products and find the perfect gifts for your loved ones... or for you! We won't tell...
Open Daily
| | |
| --- | --- |
| Monday | 11:00 am - 7:00 pm |
| Tuesday | 11:00 am - 7:00 pm |
| Wednesday | 11:00 am - 7:00 pm |
| Thursday | 11:00 am - 8:00 pm |
| Friday | 11:00 am - 8:00 pm |
| Saturday | 11:00 am - 8:00 pm |
| Sunday | 11:00 am - 6:00 pm |
| Christmas Eve | 11:00 am - 4:00 pm |
| Christmas Day | Closed |
| Boxing Day | Closed |
| 27th December | 11:00 am - 6:00 pm |
| 29th, 30th and 31st December | 11:00 am - 7:00 pm |
| New Years Day | Closed |
| 2nd January 2023 | 11:00 am - 6:00 pm |