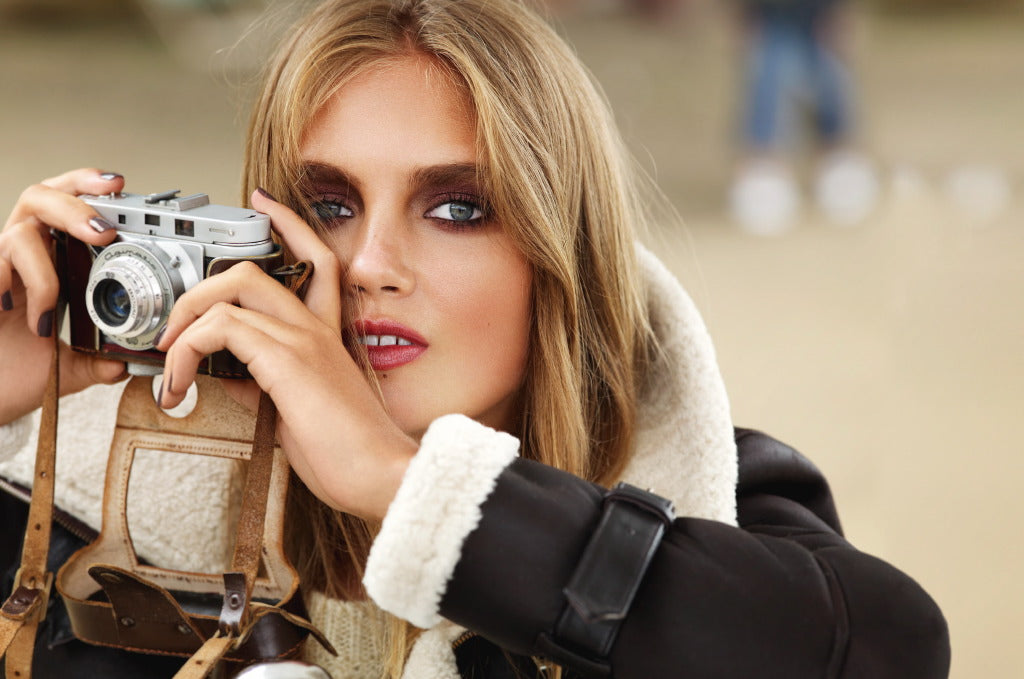 Gallery Update: Winter Beauty
The January edition of Glamour magazine features a beauty story I worked on with Beauty Director Alessandra Steinherr and Sydney based photographer David Gubert, where food was the starting point of inspiration for the make-up. Using lots of rich chocolates, berry and plum colours I created some really gorgeous, wintery make-up looks. The idea of using bronzers in winter to create a shimmery glow can be a bit daunting but with clever use of tinted moisturiser, warming highlighter and bronzer the combination of bronzed skin and rich tones on the eyes can be stunning.
These deep, rich tones look great against dark winter fashion palettes and when paired with fresh, dewy skin the perfect winter glow can be achieved! I hope you like the looks – I'm going to be posting a tutorial this week where I recreate the strong, plumy eye as seen in the first photo. With my dark hair and brown eyes, this turns into a bit more of a dramatic look on me, so I'll be really interested to see what you think of the look!
Glamour Magazine
Photographer - David Gubert
Beauty Director - Alessandra Steinherr
Hair - Perrine Rougement
Manicurist - David Barton
Model - Eve Guymer at Storm