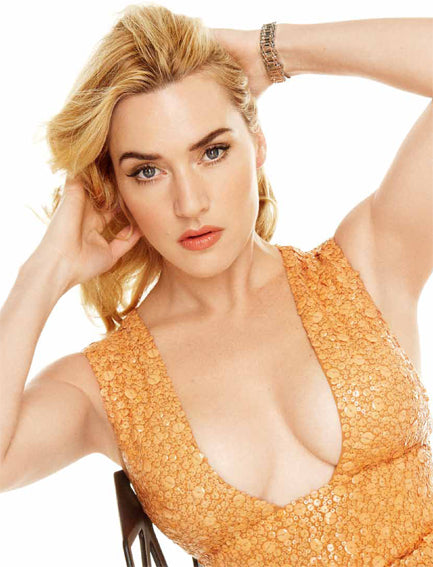 Gallery Update - Two Kate Editorials
Two very different cover stories I did with Kate Winslet. The look and feel of the Chinese Elle pictures were bright and colourful with a red dress chosen for the cover. The make-up style I felt suited this style best was a super clean, polished look with bright eyes and classic, simple peachy warm tones for eyes, lips and cheeks. I kept the same make-up throughout the shoot except for the red dresss cover shot when I tweaked the lip tone to a more tomato-ey red stain. The look and feel of the Vanity Fair shoot was all together darker, grittier and more edgy. For this I chose a dark 'lived in ' smokey eye and super contoured look with very neutral lip. 
Finally the two covers. I think the shiny look I gave Kates skin for the VF shoot worked really well with the photographers lighting - I used lancomes Eclat Miracle in a thin layer all over and more liberally on the high points of her face. For the Elle cover I hoped the change of lip tone from peachy to tomato red - YSL Sheer Glossy stain in No.8 - would give an air of modern hollywood glamour.
Photographer Vanity Fair Shoot - Miguel Reveriego
Photgrapher Elle China Shoot - Gilles Bensimon
Hair for both shoots - Nicola Clarke
NEWSFLASH : I just heard that Kate has been awarded a CBE (commander of the British Empire) by the Queen Today. A huge congratulations to her!! As well as being super talented, Kate's an absolutely lovely person and I couldnt be more thrilled for her X