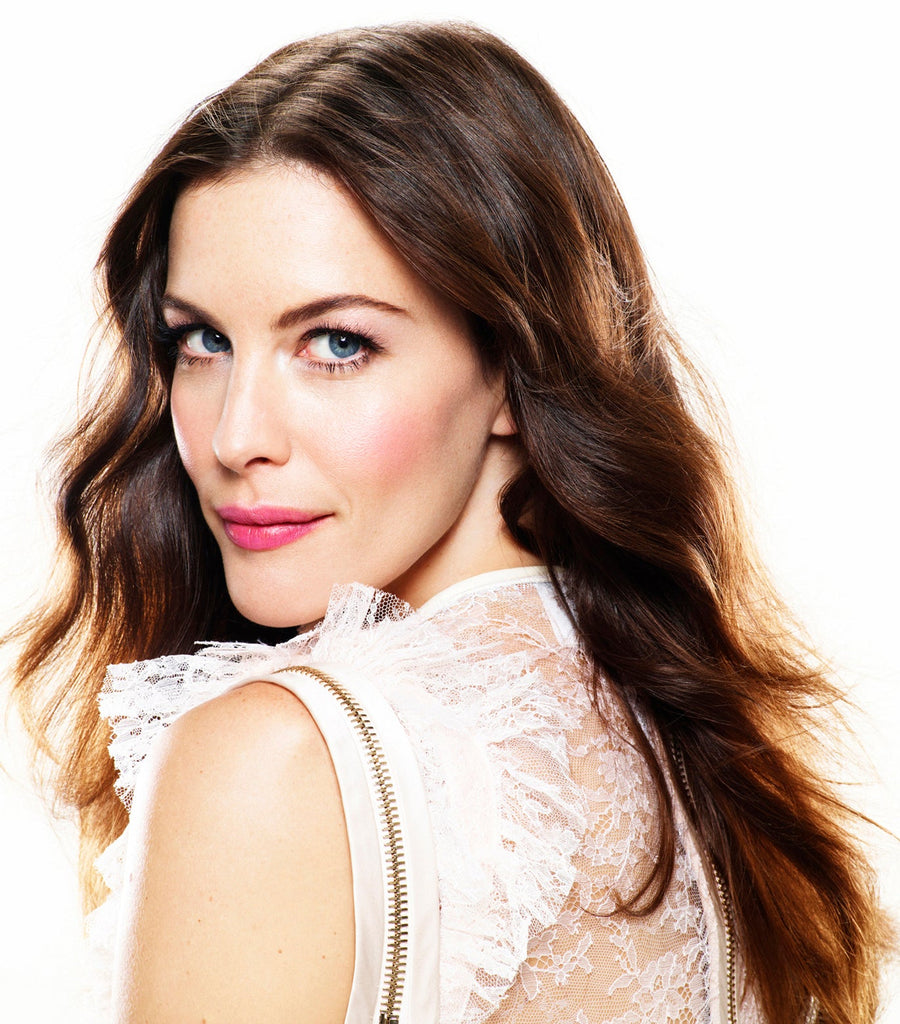 Gallery Update - Liv Tyler for Pantene
I thought I'd post this fab shoot I did for Pantene with Liv Tyler as the make-up looks are very different to the recent Marie Claire Cover look I did on her. Liv's glossy mane was styled by the brilliantly talented hairstylist, and friend, Sam Mcknight using their Pro V range.
Sam created three distinctly different hair looks and the make-up needed to complement each one perfectly. 
Look 1 - English Fairy Tale (top), romantic with soft waves. The make-up look I was going for was pretty, pink and fresh.
For this look I used Dolce Gabanna's classic lipstick in Provocative which is the most beautiful fresh pink shade, romantic but with a bluish vibrancy. For Liv's eyes I used the shimmery pink and white shades in Dior 5 Coleurs palette Rose Porcelaine. To finish eyes I used Max Factors Lash Extensions mascara in Black and dotted a few Liz Martins Salon Selective individual lashes along the upper lash line. Cheeks were made rosy and dewy with No7's Vital Brights blusher in Blooming Pink. The Foundation for all three looks was Givenchy Perfexion Fluid in Ivory.
Look 2 - 40's Hollywood waves with a modern disco twist. A super glamorous make-up look for this one with classic matte red lips, lashes and liner.
The lip colour I used was Mac's Ruby Woo – of course! On eyes, I used the Hourglass Script Liquid Eyeliner in Black, Givenchy Phenomem'Eyes Mascara in Black, Ardell Demi Whispy strip lashes and Illamasqua's pigment in Beguile. Cheeks were sculpted with Givenchy's Le Prisme Blush in No.4.
Look 3 - Science Meets Beauty. This look was clean and simple with the emphasis on super healthy, shiny hair. I created a modern textured nude look with gorgeous, sheeny skin.
For a futuristic gleam I used Becca shimmering skin perfector in Pearl followed by Shiseido's Accentuating Colour Stick in Peach Flush. Eyes were simple with Max factor Masterpiece Precision Cream Eyeshadow in Coffee and Masterpiece mascara in black. Givenchy Rouge Indeterdit Satin Lipstick in Only beige.
Which look is your favourite?
All photography by Simon Emmett