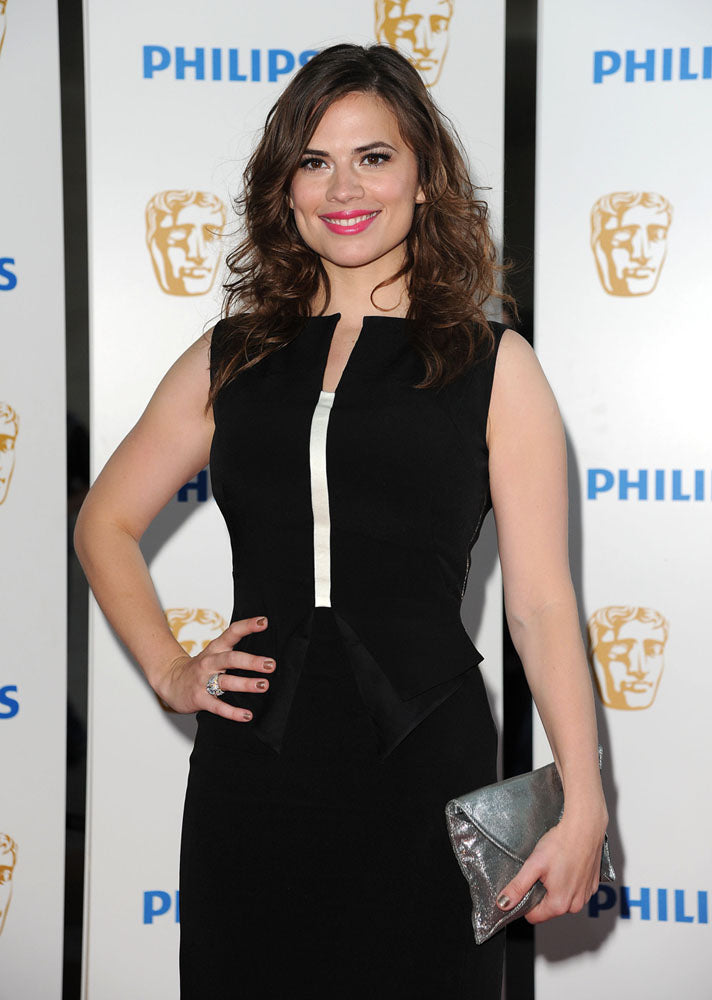 Gallery Update - Hayley Atwell Bafta TV Awards
I had been meaning to post these pics sooner as the event was last Sunday but this past week has been a bit crazy with back to back shoots..thank god its the weekend is all I can say!
Hayley is going to be starring in this summers blockbuster, Captain America but it was the very classy period drama Any Human Heart she starred in with Matthew Macfadyen that was nominated for an award last weekend. Hayley is definitely on a roll at the moment and I was thrilled to hear that Any Human Heart won. I've been seeing quite a bit of Hayley recently for Captain America press shoots which is always a pleasure as she's one hell of a nice girl.
Hayley had just flown in from LA and was coming down with an air travel induced bug so for this event we decided to go with a very fresh and modern glamorous look. Here are the products I used:
Foundation: Vita Lumiere Aqua in No.30 -  to give a light, dewy base. 
Concealer: Clinique Air Brush in 04 - under eyes and around nose and mouth area
Lashes - Eylures Sex and the City Miranda lashes - LOVE these lashes which are dense at the outer corner and gradually thin out towards the inner edge.
Mascara: Lancome Hypnose Doll Eyes in Black
Eyeliner - Bobbi Brown - Caviar Ink Long-wear Gel Liner
Eyebrows: Suqqu Brow Powder Palette
Blush: Chanel Fucshia Tweed
Highlighter: Laura Mercia Stardust Powder at the inner corner of eyes and on brow bone.
Lips: Mac Lipstick in Lustering