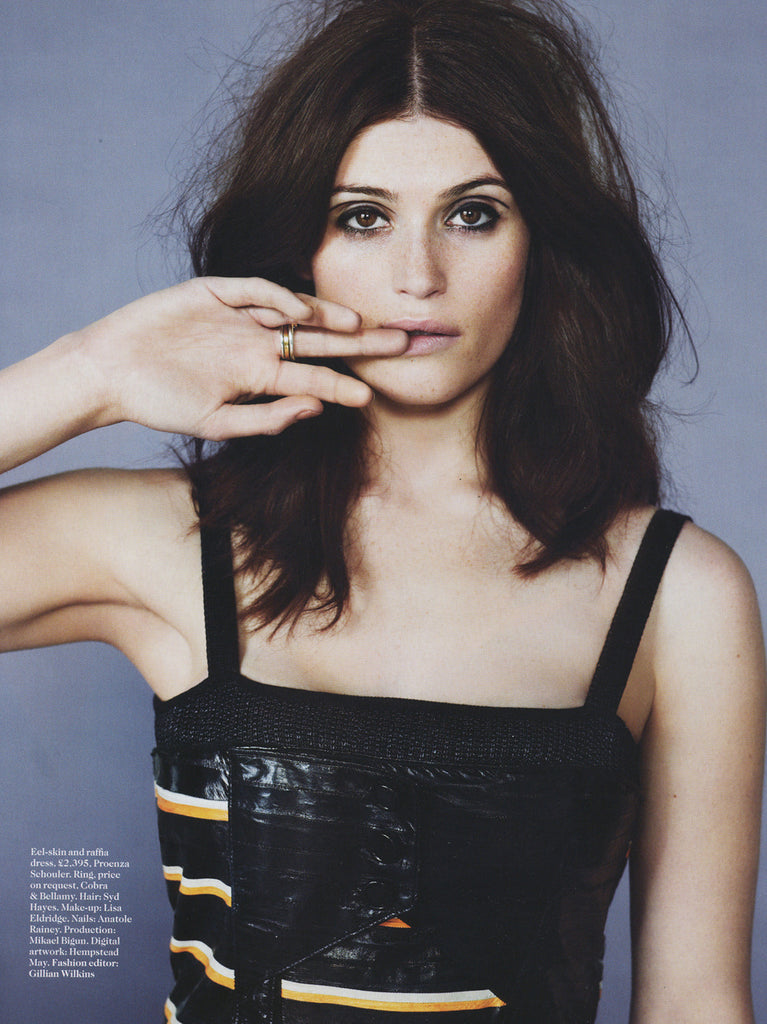 Gallery Update - Gemma Arterton For Vogue
I'm absolutely in love with everything about these shots by photographer Ben Weller for this months Vogue UK. The issue (with Lana Del Ray on the cover), also features an insightful interview with Gemma who has no less than three movies set for release this year. Gemma is one of the most beautiful and talented young actresses working today, I love doing her make-up because shes also one of the nicest. One of those natural beauties that looks equally good without a scrap of make-up on (dont you hate her now!) we decided to do a tough, 'rock chick' look with a hint of a 60's vibe as it worked well with the fierce styling. The look above was a deconstructed smokey eye, I wanted it to look kind of messed up and lived in.... and for the top shot, I added shine to the liner and an exaggerated, graphic black liquid line just above the socket area. Combined with  a touch of light base - i love Gemmas freckles - and a pale lip I think this look works well. We shot these pics in super quick time as Gemma was due on set of her latest project but sometimes everthing just comes together so perfectly through team effort that a little magic is created!
To read Gemma's interview and see the pics first hand get the March issue of Vogue UK. 
Photgrapher: Ben Weller at CLM
Creative Direction: Jamie Pearlmann
Fashion Editor: Gillian Wilkins
Hair: Syd Hayes at Premier Hair and Make-up
Nails: Anatole Rainey at Premier Hair and Make-up