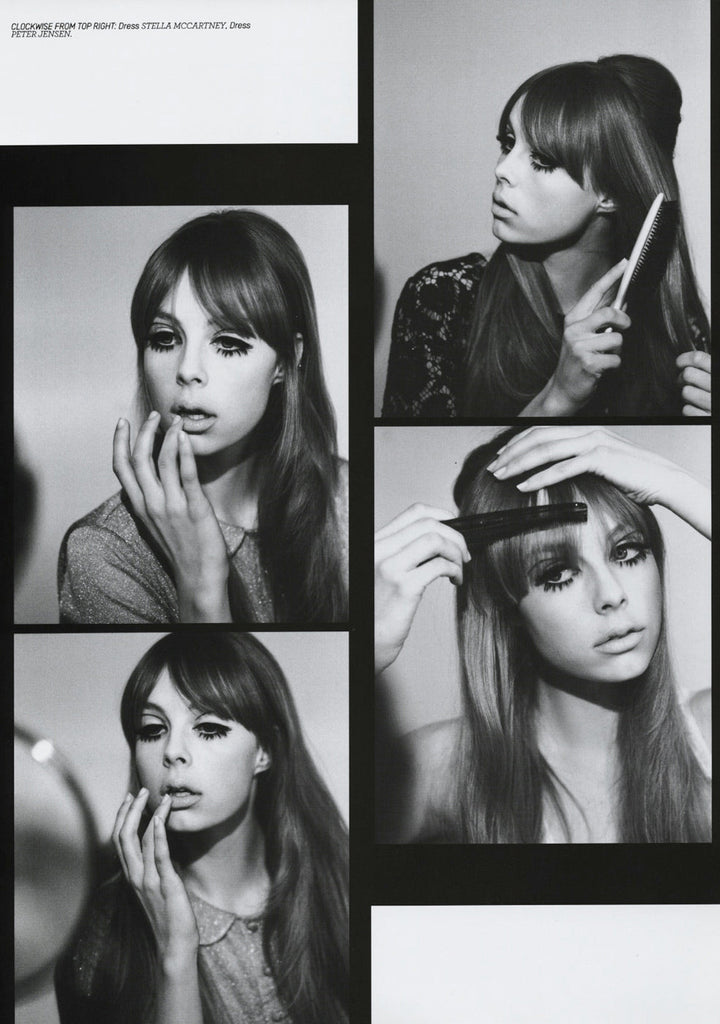 Gallery Update - Edie Campbell as Pattie Boyd for Lula
I absolutely love this shoot I worked on for the current issue of Lula Magazine. The story was based around a set of pictures Pattie Boyd did in the 60's ....a kind of beauty 'How To'. Twiggy also did a similar thing around the same time and both appeared in magazines to help the readers achieve their iconic make-up looks. To see the original pictures and inspiration look at my Pinterest board.
Gorgeous Edie Campbell was just perfect for this shoot. As well as bearing a resemblance to Pattie, her face takes 60's make-up so damn well! Lula has always been one of my favourite magazines as I just love everything about it. Its SO girly and beautiful and if you like Sophia Coppola movies, Kristen Dunst, Karen Elson, pretty flowers, floaty dresses, Americana, cardigans, cool sunglass, ice cream, sunny skies (all having featured at one time or other) and everything in between  ....  I guarantee you'll love it too.
The make-up I used was:
Chanel's Vita Lumiere Aqua foundation and Joues Contrast Blush in Rose Petale. Hourglass Script Liquid Eyeliner in Black. Mac's Fluidline in Blacktrack. Max Factor's False Lash Effect Mascara in Black. Shu Umura False Eyelashes Top and Bottom sets. Revlon Matte Lipstick in Nude Rebellion.
To follow Lula on twitter @LulaMag
Photography: Jessie Lily Adams
Styling: Lyson Machessault
Hair: Maarit Nirmela