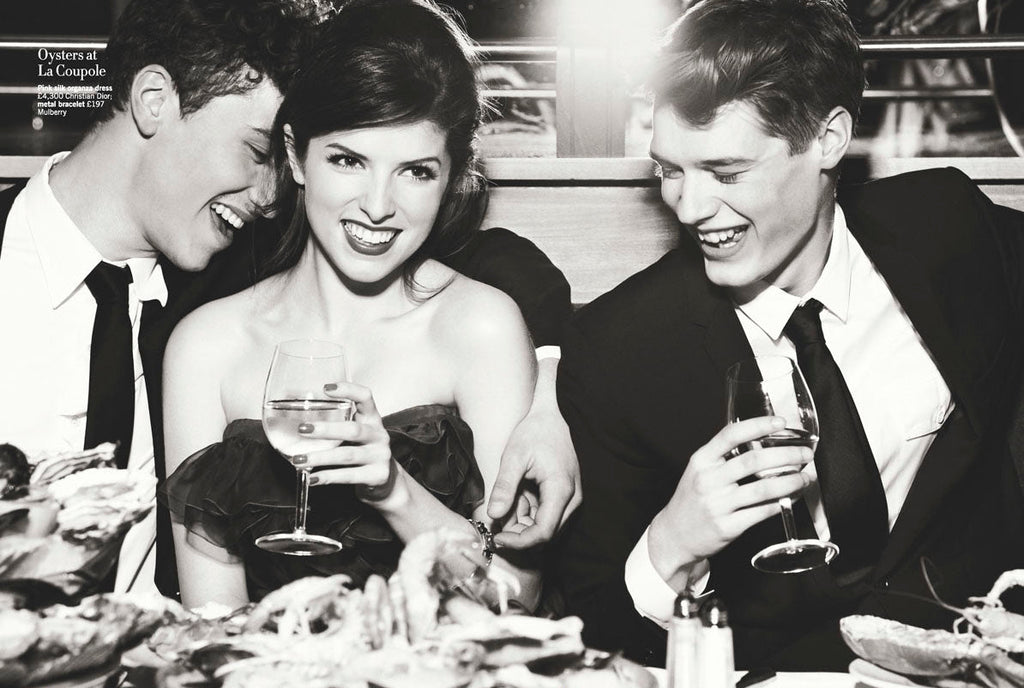 Gallery Update - Anna Kendrick
For UK Glamour Magazines 10th Birthday issue (can't quite believe its been 10 years!) I was asked to make-up super cute American actress Anna Kendrick for their fabulous 'An American in Paris' shoot. We were all excited by the prospect of photographing the 'Twilight' and' Up InThe Air' star in some of the most famous cafes, shops, streets and landmarks only to discover the forecast was for freezing temperatures, wind and rain! As predicted the first day was made difficult by torrential rain and freezing winds but luckily Anna was a complete trouper and an absolute delight.
Thankfully the second day was much drier in the afternoon so we managed to get most of the outdoor shots done. The mainstay of the make-up for all the shots were cute, flirty eyelashes and kitten flick liner. I changed the lips and cheeks depending on the mood of the photo and the outfit Anna was wearing. The lip colour went from nude to baby pink to bright rosy pink to full-on red!
Anna and I sneaked into Annick Goutals boutique in-between shots to try out all the delicious scents (and escape from the cold!). Smart and funny, she made the shoot a great one for all of us.
To see a behind the scenes video of the shoot click here.
Whats your favourite place to visit in Paris?
The full story appears in the April Issue of UK Glamour
Phoographer: Chris Craymer
Editor: Emer Dewer
Hair: Perrine Rougemont